Great show last night! It helped that we were in the sixth row, so we could really see what was going on. Stevie had a daughter and two sons, all of whom were part of the show – and turn out to be pretty good performers in their own right.
Stevie played mostly newer material in the first half. I didn't know much of it, but it sounded great, and had a nice jazz touch to it. Most of the audience wasn't too familiar with it either, but there were some who were going nuts, singing every word.
Second half was more of the traditional hits, plus songs where he brought in the family. His older son sang some of "Ribbon in the Sky" and his younger son played the drums on "Superstition." His daughter sang a song she wrote.
OK – here are my lame iPhone pics of the concert – it's a shame I didn't bring a real camera since clearly no one there cares.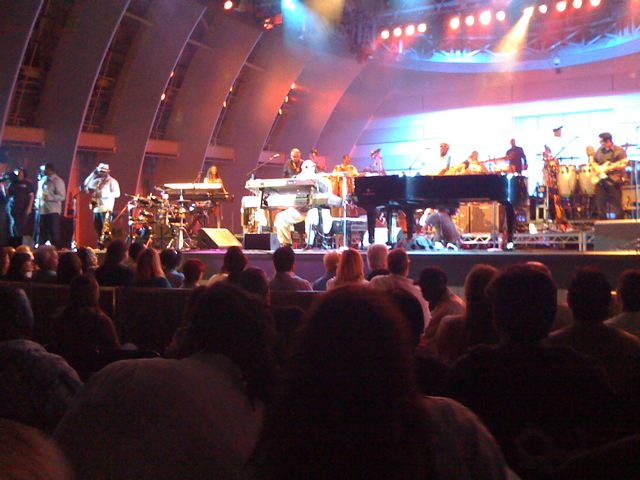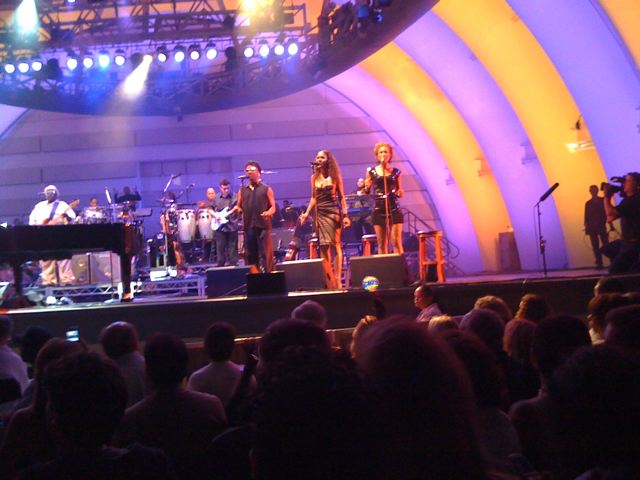 Leave a Reply