Just an update here on what I've been receiving from my Tierra Miguel Farms Community Sponsored Agriculture box. Frankly, I feel like it's a little light this week considering the $40 price tag. It's generally all very delicious (the strawberries this week are amazing, and the avocados last week were luscious). But I had the idea that starting in the Spring, I'd be getting more produce. Instead, the size has shrunk since the winter.
Here's a pic of my latest box's contents: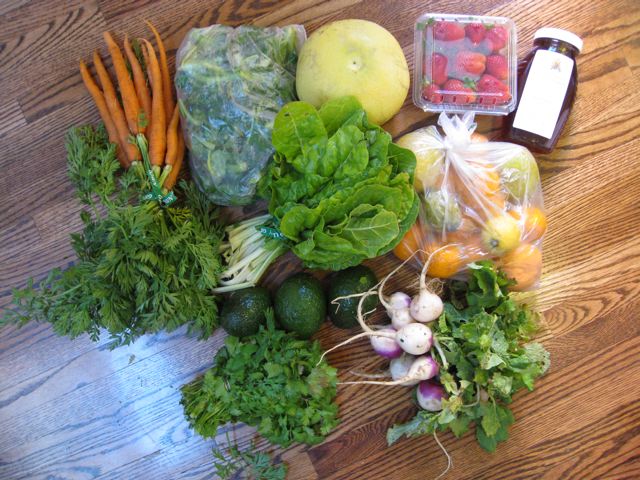 The include jar of honey looks pretty good . . . that's the first time I've received something processed in my box.
Leave a Reply